Main


YES! 6.00 flat rate shipping.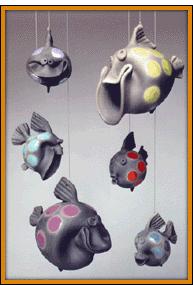 We are now offering ceramic fish for our customers. The fish are glazed with colorful dots and fired in the ancient tradition of raku. We offer the small ones for sale on our site.

For more information on our fish mobiles, visit our gallery of fish.