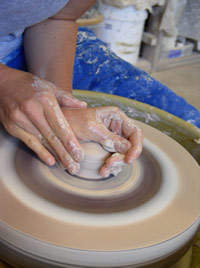 Nina starts by slapping a ball of clay on the center of the wheelhead on her potters wheel.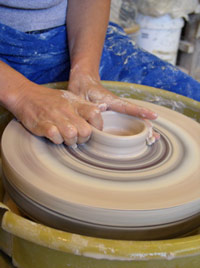 Even and steady pressure of her hands on the clay centers it on the electric spinning wheel.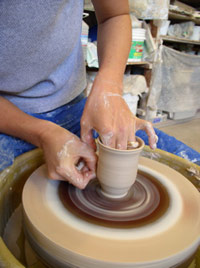 Next she applies direct pressure to the center and opens the ball of clay with her fingers.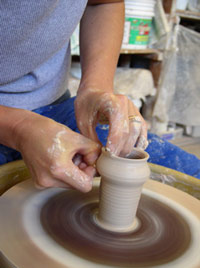 After the initial opening is created she begins to pull the clay up and the cylinder is started. After the basic shape is made, the pot (a vase form) is brought in at the top to form a small opening and the fish starts to take shape.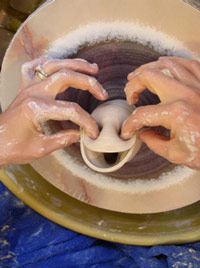 After stopping the potters wheel by releasing the foot pedal, she pinches the top of the vase at the sides to create the lips of a smiling fish.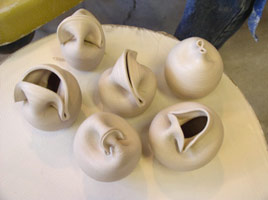 The thrown forms of the soon-to-be fish are placed on a bat next to her potters wheel.