Payment Options Available
Visa / Master Card or Check in US Funds

$28.00 per small fish
$48.00 per large fish
School of Fish
– Discount

Receive Free Shipping for orders of $100 or more
Free Gift Enclosure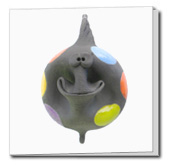 Would you like a gift card(s)?
We can fill out a card for you if this order is being shipped to another address or you can receive a blank card(s) if the is order shipped to your address.
Please enter your request for gift cards on the 2nd checkout screen where it asks for "Order Notes (optional)".
U.S. Shipping Charges
The more you order, the more you save.

Shipping is only $9.00, regardless of size or amount of fish.
Free shipping for all orders over $100- ($15 to $20 value)
All orders shipped priority mail VIA USPS
Allow 2-3 weeks for delivery
Worldwide Shipping Available
After many requests, we now offer global shipping.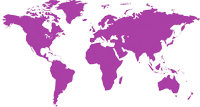 Contact us for a quote.
Include in your email:
1. How many and sizes/types of fish
2. Shipping address